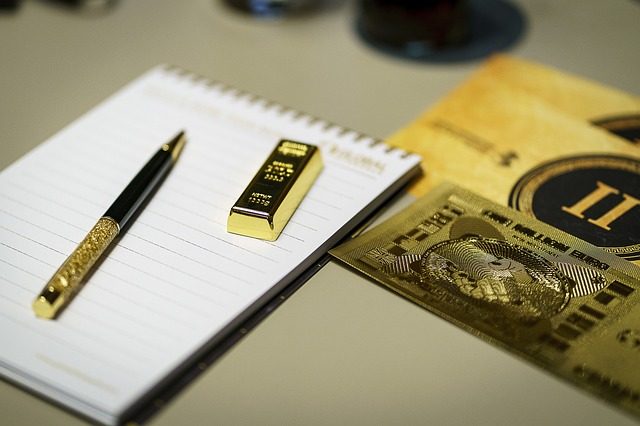 Dealing with anything silver bullion can in every way be overwhelming. Whether looking to buy or sell silver bullion, the precious metal market is one that every one should tread carefully into. This is especially more necessary when it comes to picking out a trusted bullion dealer. Today's market has a vast number of gold and silver dealers all looking to make a profit from their precious metal deals. Quite honestly, you shouldn't expect otherwise; it is business after all. However, some bullion dealers are just outright scammers plotting to cheat you into a completely unfeasible deal. Australia alone has a good number of both online and physically based bullion dealers. Based on that alone, you should know better than to ever blindly taking up any bullion dealer on their offer before doing your due diligence. If you are not ready to do so, you might as well be digging your own grave.
In short, understanding a bullion dealer's roots, how they work and their level of authenticity is of utter importance when looking to for a reasonable, legitimate precious metal deal. With that said, let us get down to this write-up's nitty-gritty.

HOW DO YOU CHOOSE THE MOST SUITABLE BULLION DEALER TO WORK WITH?

As you would expect, this is probably the hardest part of any bullion deal, at least when it comes the customer. A good reputable bullion dealer is the easiest way to avoiding a rip off, no matter how negligible it may be. Using the following tips, one can easily tell whether or not a particular bullion dealer is right for the job before making the solid decision to settle on them.

1. REPUTATION

In the business world, a company's reputation tells you about seventy percent of all you need to know about it. This is no different when it comes to bullion dealers. Based on their previous dealings, the best dealers will always have a good reputation. Once you find a potential option, ask around and see what you can gather up about them. Additional online research up should top up any information you may have gotten about their reputation. With proper intensive research, you can confidently establish a dealer's trustworthiness.


2. CREDENTIALS
In order to affirm a dealer's legitimacy, ask to see their credentials. This way, you can rest assured that your choice is no conman. If the dealer fails to produce any legitimacy papers, move on to the next one. You can never be too careful when making investments of such mega magnitude.

3. IT ALL COME DOWN TO THE MONEY
Starting from the price they offer you for when you sell silver bullion down to the way in which how you pay or get paid, you can quickly pick up any red flags if there are any. When looking to buy bullion, we all want the lowest prices around over the spot price. Similarly, when it's time to sell silver bullion, you obviously want to make the maximum possible gains. Unfortunately, some prices are simply obscure. Normally, when a deal is too good to be true, then it probably is. Another vital monetary related factor is the means of payment, especially when buying. Reputable bullion dealers deal in both cash and bank transfer. Use of credit or debit cards may be a cause for alarm. Although not always, proceed with caution in such a situation.

4. THE METAL'S AUTHENTICITY

This is especially important if you are looking to purchase bullion. Over the past few years, counterfeit gold and silver bullion have increased in both quality and quantity. Detecting fakes is becoming more difficult with each passing day. Before making any purchases, ask the bullion dealer what tactics they use to ensure their metal is authentic and not a knock-off. Based on the answers they give you, and your own personal research, you can confidently make a decision.

5. EXPERIENCE

There is nothing more important about a bullion dealer than their knowledge of the market. There is a sense of serenity in working with a well experienced bullion dealer; dealer who not only knows the markets in's and out's but also has a long list of successful deals acquired over several years of existence.
Typically, dealers that have been around for well over a decade already have a solid foundation and are less likely to present any hiccups during their dealings.

FINAL WORD…..

Bullion dealers determine the kind of benefits you get from a deal. Some generally have you covered on every level, others only intend to fool you into a fake commitment. Keep in mind that the precious metal market is fickle; one wrong move could cost you a lifetime worth of investments.